DOT Drug & Alcohol Testing
DOT Compliance
The Department of Transportation has required drug and alcohol testing since 1991. Our DOT Program gives you everything you need to be compliant and simplifies the process, making it as easy as possible. With two locations, we keep numerous companies of all sizes up to date and compliant with all DOT standards.
Membership Inquires - Contact us 888-528-5781
Initial signup
Yearly fee, plus cost of testing
DOT Drug Tests
Alcohol Breath Tests
Medical Review Officer
Random Selection Reports
State and Federal Audit Reports
Online Certified Reasonable Suspicion Supervisor Training available
Post Accident After Hours Drug Test - Local Area Cost
DOT Compliance Origins
The Omnibus Transportation Employee Testing Act of 1991 requires drug and alcohol testing of safety- sensitive transportation employees in aviation, trucking, railroads, mass transit, pipelines, and other transportation industries. DOT publishes rules on who must conduct drug and alcohol tests, how to conduct those tests, and what procedures to use when testing. These regulations cover all transportation employers, safety-sensitive transportation employees, and service agents roughly 10 million people. Encompassed in 49 Code of Federal Regulations (CFR) Part 40, the Office of Drug & Alcohol Policy & Compliance (ODAPC) publishes, implements, and provides authoritative interpretations of these rules. For more information https://www.fmcsa.dot.gov/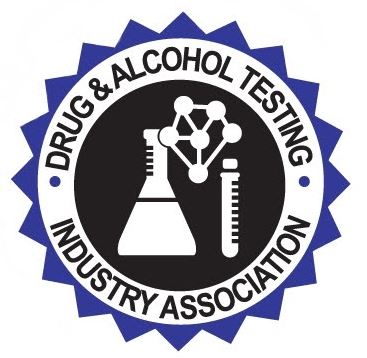 Who is affected by these rules?
These rules apply to every person and to all employers of such persons who operate a commercial motor vehicle in commerce in any U.S. State, and is subject to: the commercial driver's license requirements of Part 383 the Lincencia Federal de Conductor (Mexico) requirements; or the commercial drivers license requirements of the Canadian National Safety Code. The Department of Transportation (DOT) regulations require that all individuals in safety sensitive positions be tested if they:
Federal Motor Carrier Safety Administration (FMCSA)
Hold a Commercial Drivers License and
Drive vehicles of over 26,001 GVWR, or
Drive tow trucks with combined GVWR rating of 26,001 lbs. or more, inclusive of towed unit with a GVWR or more than 10,000 lbs.
Drive DOT placarded vehicles under hazardous material regulations, or
Drive vehicles designed to transport more than 15 passengers, including the driver
Federal Rail Administration (FRA)
(Varies with Hour of Service Act employees-Class 1, 2, 3)
Engine, train and signal services
Dispatchers Operators
Federal Transit Administration (FTA)
Operators Controllers/Dispatchers
Mechanics
Armed security personnel
Pipeline & Hazardous Material Safety Administration (PHMSA)
Operations
Maintenance
Emergency response personnel
United States Coast Guard (Maritime)
A person who is on board a vessel acting under the authority of a license, certificate of registry, or merchant mariner's document.
and/or a person engaged or employed on board a U.S. owned vessel and such vessel is required to engage, employ or be operated by a person holding a certificate of registry, or merchant mariner's document.
This regulation applies to all safety-sensitive employees, contractors and volunteers as covered by agency regulations. As you can see, there are some variations between agencies.
As of 1/6/2020 the Federal Motor Carrier Safety Administration/FMCSA mandated that all DOT regulated employers are required to register for the Drug & Alcohol Clearinghouse database. If you fall under these guidelines, you must register at https://clearinghouse.fmcsa.dot.gov
For a more detailed information regarding 49 CFR Part 40 please go to the following web site: www.fmcsa.dot.gov or feel free to Contact Us